Want to Start a Commercial Worm Farm Business or Vermicomposting Operation?
Growing Your Worm Farm?
Demand for worms, worm castings and worm-related products is growing rapidly, thanks to the boom in the organic growing movement, the COVID-related surge in interest in gardening, and legalization of cannabis in an increasing number of US states.
The motivation to recycle organic waste and live a Zero Waste lifestyle is also a driving factor behind the resurgence in interest in vermicomposting coupled with composting to provide a valuable organic fertilizer.
What Is Your Worm Farming Objective?
Everyone's ideas and constraints are a little different. And those differences significantly effect how you plan to scale your operation.
While worm farming, aka vermiculture, is generally understood as the raising of earthworms for profit, it is often used interchangeably with vermicomposting, the practice of using earthworms to recycle organic waste into a valuable soil amendment.
Your objective may be one or more of the following:
Building a for-profit worm castings business
Growing worms for the bait industry
Installing a vermicomposting program at your school or university
Recycling your farm's organic waste
Manufacturing goods or equipment
If this describes your situation, you will find something useful on this page.
How to Use This Resource Page
Use this page like a toolbox. Take what you need.
Leave what you don't.
Some of you are just exploring. Others are ready to take the plunge. I want to help you reach a situation where you are investing rather than risking your time and money.
In no case should you be putting your financial security at risk on a whim.
Note: While I may financially benefit if you choose some of the paid tools on this page like books, memberships, or product sales, I pledge to NOT lead you into a situation for which I believe you are unprepared.
Register Your Business on the Urban Worm Network
Free to $29 for a Network Pro Listing
The Urban Worm  Network is a free interactive map of vermicomposters and worm-related businesses around the globe. Small businesses see plenty of business referrals from their listing on the Urban Worm Network.
Free Visibility For Your Business
The Urban Worm Network gives you much needed visibility on Google and other search engines.
If you don't have an internet presence yet, an Urban Worm Network listing allows you to use the Urban Worm Company's web presence to get your business seen!
By registering your business, you can see quick results for local searches, and depending on your local competition, you can end up #1 in your area.
Worm Farming Alliance members get free access to an upgrade where you and I can work together to optimize your listing for local area searches. You can link directly to product pages and social media as well.
Read Interviews with Experts
Free
I interview business owners, both large and small, who give us a sneak peek into their motivations, processes, and industry-specific insights.
From the occasional farmer's market stand owner to one of the world's largest vermicomposters, you'll find something for every level of business you strive for.
Some of the best value in these interviews is the honest assessment of how difficult the path was for some of these business owners. Unlike what you may read on other sites, there is no easy path to success…..but there IS a path to success.
Learn From Vermiculture Experts Like….
Dan Lonowski
Owner and founder of AgTech startup Michigan SoilWorks, manufacturer of commercial-scale continuous flow systems
Heather Rinaldi
Soil expert and owner of the Dallas-area vermicomposting business Texas Worm Ranch
Francisco Niembro
President of Aldea Verde Lombricultura, a large scale vermicomposting operator and consultancy
Bentley Christie
Entrepreneur and owner of Red Worm Composting, one of the web's most influential and longest-running blogs serving the vermicomposting community.
And Many More!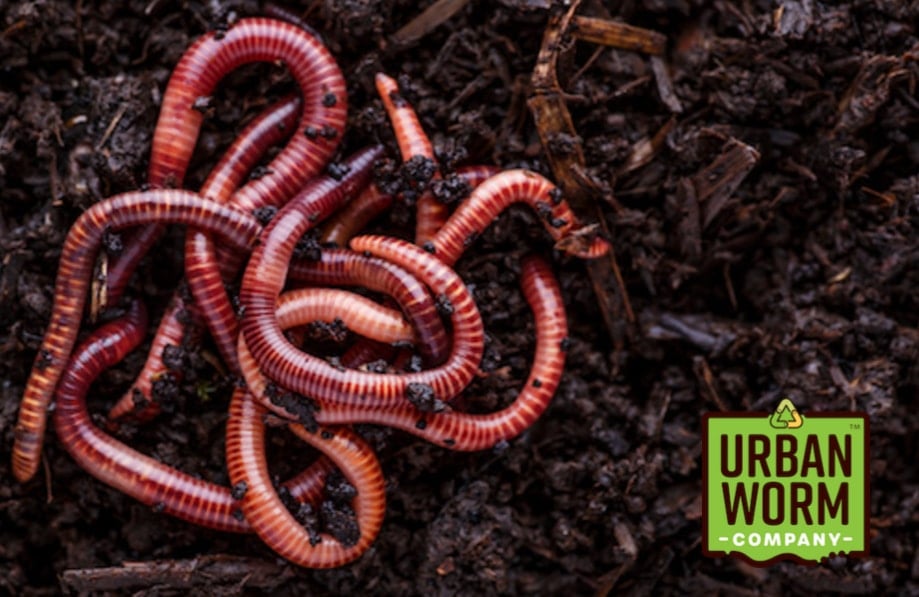 Buy Bulk Worms At a Discount
8 lbs through 48 lbs+
The COVID-19 pandemic inspired a boom in interest in outdoor activities like gardening and fishing.
As a result, some of North America's largest worm sellers ran out of stock in mid-2020. Despite prices increasing by 30-40% in some cases, demand continued into 2021 and large online worm sellers suffered long-term outages to help recover their breed stock.
Well I'm glad to say that I have partnered with Meme's Worms near Valdosta, GA to provide bulk red wigglers and European Nightcrawlers to business-minded worm farmers.
Buy to Resell or Grow Your Own Stock
Some worm customers may only be looking for a few dozen at a time.
Buying in bulk and reselling in smaller quantities can be a very profitable business strategy. For bait worms, European Nightcrawlers are a great choice.
You may also be trying to grow your own vermicomposting operation. If so, buying in bulk can help you leap months forward in terms of vermicomposting ability instead of trying to get your existing worms to reproduce faster.
Which Breed Should You Choose?
Buy bulk Red Wigglers if your only objective is vermicomposting or if your customers want a smaller composting worm.
Buy European Nightcrawlers if you want a dual-purpose composting and bait worm. These will also have much better species purity.
We also have pure adult African Nightcrawlers at an excellent price available on this site!
Read the Manual of On Farm Vermicomposting and Vermiculture
Free
The On Farm Manual of Vermicomposting is an extremely valuable free resource, detailing the various methods of vermicomposting, sources of feedstocks and bedding, efficacy of vermicompost and more.
Full of academic citation, familiarity with this work by Glenn Munroe of the Organic Agriculture Center of Canada is a must!
The Manual of On Farm Vermicomposting and Vermiculture covers the following topics:
The Basics of Working With Worms
An Overview of Vermicomposting Systems
On Farm Vermiculture
The Value of Vermicompost
Potential Income Diversification
I consider this to be one of the most valuable free resources for the vermicomposter looking to scale up a hobby-level operation or explore which vermicomposting method is appropriate to your situation.
Learn About the Michigan SoilWorks CFT
Free + Discounts If Purchased Through Urban Worm
A continuous flow system (CFT) is the gold standard in low-labor vermicomposting for mid- to large-scale operators. The Michigan SoilWorks CFT is the cream of the crop of CFTs.
I am pleased to partner with Michigan SoilWorks to serve clients with vermicomposting equipment and services like site design and procurement of equipment from other vendors.
Why Michigan SoilWorks?
The Michigan SoilWorks CFT is a modular, expandable system thanks to its precision design, allowing small operators a more affordable entry point from which they can expand without purchasing an entirely new system.
From the powder-coated structural steel to the stainless steel cutting bar and components to the hand-selected motor to the high-density polypropylene walls, the Michigan SoilWorks CFT is built to last.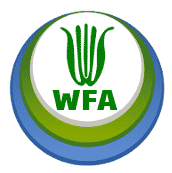 $67 Lifetime Membership Now Open for a Limited Time!
Started by Red Worm Composting's Bentley Christie, the WFA is a knowledge-sharing and support network of like-minded entrepreneurs. Membership is open to business owners of all sizes and those who are just exploring the commercial end of vermicomposting.
This used to be a monthly subscription but now WFA membership is available for a very low $67 fee.
Note: WFA Members also get the best drop shipping and bulk rates on the Urban Worm Bag.
Attend the Annual Vermiculture Conference
$299 + Travel/Hotel
The one-of-a-kind NCSU Vermiculture Conference is a gathering of academics, business owners, and aspiring entrepreneurs.
Hosted by my friend Rhonda Sherman, this event's incredible value is its combination of insightful lectures and indispensible networking opportunities.
Conference Highlights
From lectures by leading academic Dr. Norman Arancon to the Worm Farm's Mark Purser to the ample social 
opportunities after-hours to hang out with attendees and speakers alike, this conference is not to be missed.
For me, it's not just about networking with people who can do you favors. It's about creating real relationships with people in a very small industry. If you are willing to engage with others, this event can't be missed!
Read The Worm Farmer's Handbook
Get the Cheapest Price on Amazon
Don't invent the wheel. Rather, learn about the practical experience of others with The Worm Farmer's Handbook written by NCSU Extension Specialist Rhonda Sherman.
Rhonda's book was released in late-2018 and is already considered a must-read among those who strive for a larger-scale vermicomposting operation.
What The Book Covers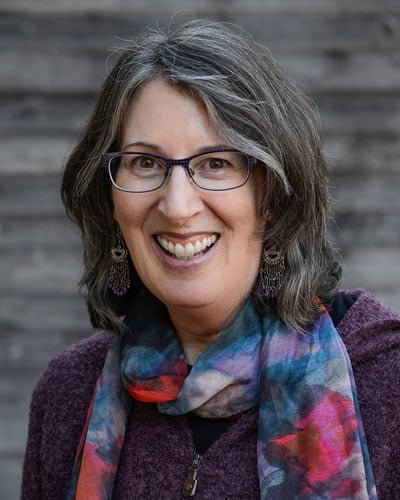 Packed with information, yet very readable, The Worm Farmer's Handbook is a practical guide to starting and operating a vermicomposting and vermiculture operation beyond the hobby level.
Drawing on interviews with dozens of mid- to large-scale operators around the world, Rhonda details how to
find the right production system
choose the right feedstock
avoid common pitfalls
find and grow markets for your products & more
Use the Urban Worm Calculator
The Urban Worm Calculator is now free!
Free
This handy tool operates much like a financial calculator, telling you:
how quickly your worms will reproduce

how quickly they will produce worm castings

the potential financial value of your worms and worm castings

how many worms you can harvest and sustain or even grow your worm population
Before You Use the Urban Worm Calculator…..
This tool should not be the basis for any business decisions you make.
If you feed it unrealistic inputs, it will give you unrealistic expectations.
If this is understood, then have fun with it and see what's possible!
Resell Urban Worm Products
Free
Add the Urban Worm Company products to your online or brick-and-mortar store to add to your bottom line.
As most resellers do not buy in wholesale quantities of 60 or more, I offer attractive rates at bulk prices.
For those who do not want to carry inventory, I also offer the following programs:
Dropshipping: Accept payment from your customer and have me fulfill the order
Affiliate sales: Refer website traffic to the Urban Worm Company and receive 10% on sales of the Urban Worm Bag and all other Urban Worm products.
How to Profit from the UWB
Register your business on the Urban Worm Network. This creates a user account on the website.
Notify me of your registration and I will grant pricing on the site visible only to you and other resellers.
Notes:
Become a Meme's Affiliate
Free
Sign up to become an affiliate with my partner supplier at Meme's Worms and earn a 10% commission for all products.
Consult with the Urban Worm Company
Varied Pricing
We are offering a growing suite of services from biological soil assessment to consulting. Our on-staff Soil Biologist Troy Hinke can test your soil and consult on your projects.
For business consulting, Steve can offer his guidance in growing your business, passing along some hard-learned lessons as he's grown Urban Worm into a 7-figure business.
Through our partnerships with Michigan SoilWorks and Aldea Verde Lombricultura, I can help engage in site design and equipment purchasing for larger-scale vermicomposting projects and team with industry experts who can develop a solution within your restraints on budget, time, and scale.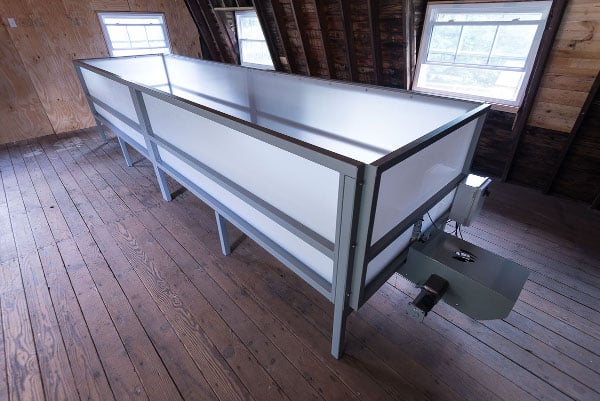 Soil Assessment & Business Consultation
Worm Business-Related Posts
If you want to either start a business of explore scaling up a vermicomposting or vermiculture operation for profit or non-profit purposes, these articles will be helpful. For more beginner-level posts, I invite you to read the Vermicomposting 101 Series!
A growing body of field tests demonstrates vermicompost's effect on plant growth, yield, and pest and pathogen suppression. What those field tests can't do quite as well is say exactly why vermicompost can produce such positive results in comparison to other composts....