Learn How to Vermicompost
Want to Start a Worm Farm?
Starting a worm bin and keeping the worms happily composting your food scraps and organic waste is easy – and fun!
If you get off to a good start and keep conditions like temperature, moisture, and pH within a certain range, you'll be amazed at how well your worms will do, and you'll be surprised at how much you can actually forget about them while they're creating organic fertilizer for you.
Want to Know How to Start a Worm Bin?
Starting a worm bin, aka worm farm isn't rocket science, but it's also very possible to mess it up.
Overfeeding your worm bin and/or keeping conditions too wet is the most common cause of most worm bin problems. The resources on this page will teach you how to avoid these problems and start worm composting with confidence.
Your objective may be one or more of the following:
Start a home worm bin to compost food scraps
Start worm composting in your office
Start a worm farm in your classroom or school
Find ways to compost your farm waste
Explore business opportunities with worm farming
If this describes your situation, you will find something useful on this page.
How to Use This Resource Page
This page is a place for beginners to learn how to start vermicomposting. You won't want or need every tool on here, but if you want to start your first worm bin or are having trouble maintaining one, then the resources on this page may be the place to start!
The navigation menu to your right will get you started.
Composting Beginner Resources
Get the Beginner's Guide to Vermicomposting
What's In the Vermicomposter's Starter Guide?
The Vermicomposter's Starter Guide is written to acquaint you with the following topics that beginning worm composters need to know:
The Benefits of Vermicomposting
Vermicomposting vs Composting
Choosing Your Worms
Starting Your Bin
Maintaining Optimal Conditions
How to Harvest
Take this guide and print it or share it with friends!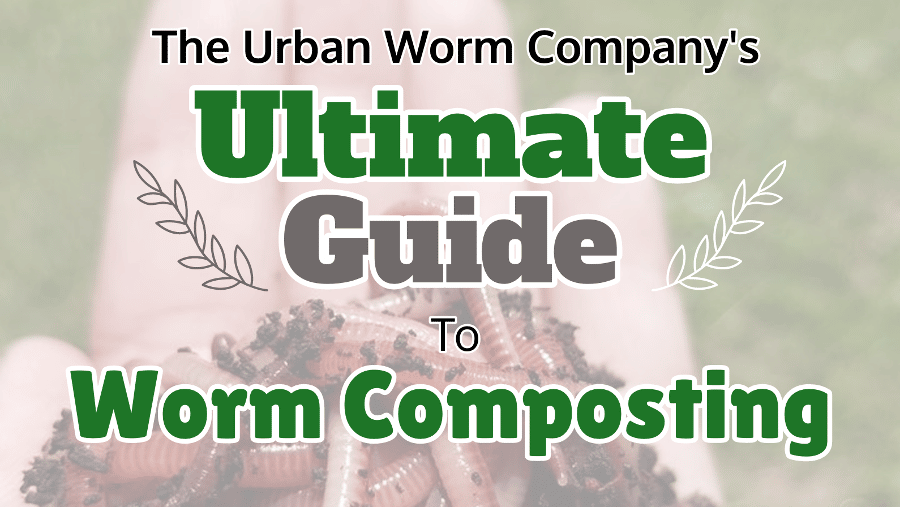 Read the Ultimate Guide to Vermicomposting
What's In the Ultimate Guide?
This 10,000+ word blog post is a comprehensive introduction to worm composting covering everything from:
basic definitions
how vermicomposting is different from composting
earthworm basics
how to set up a worm bin
how to choose worm bedding
how to choose a worm bin
how to maintain conditions in the worm bin
the financial opportunities of vermicomposting and vermiculture
Join the Urban Worm Network
The Urban Worm  Network is an interactive map of vermicomposters and worm-related businesses around the globe.  See where other worm composters are and know that you're not alone in this weird world of worm composting!
Put Yourself on the Map and See Where to Buy Worms and Worm Castings Locally
The Urban Worm Network is a fun tool to see where other vermicomposters are located globally. You can also find out where to buy composting worms, bait worms, worm bins, and worm castings near your location, saving you lots of money on shipping.
While you can't directly contact other users just yet, you will have the option of letting me know if you are interested in local meetup groups, so in the future, the Urban Worm Network may be your way to connect with other worm composters.
Read the Vermicomposting 101 Series
I created a list of beginner-level articles for the new vermiocomposter or the experienced worm composter who wants a refresher. These handy articles tell you how to start a worm bin and care for it properly.
What New Worm Composters Need to Know
You can find articles that cover the following topics:
Join Helpful Facebook Groups
There is soooo much free information available on vermicomposting-related Facebook Groups. You may find a range of experience and knowledge levels, but you won't find a friendlier group of people on the interwebs.
Some of the Most Helpful Vermicomposting Groups
Get free advice and support in the following worm composting-related groups
Learn About the Urban Worm Bag
The Urban Worm Bag is a fabric continuous flow through worm bin that promotes aerobic conditions and allows for an easy harvest of worm castings.
As worms tend to move upwards into layers of food above, the rich, lively castings are left  behind, meaning that the bottom harvest is almost 100% worm castings.
What Makes It Different?
The Urban Worm Bag is 3x larger than the Worm Factory 360 and only 33% of the price of the Hungry Bin.
Version 2 now comes with an interior fabric enclosure that protects the zipper as well as a sturdier frame than Version 1.
Read The Worm Farmer's Handbook
Free with a purchase of 3 or more Urban Worm Bags
Don't invent the wheel. Rather, learn about the practical experience of others with The Worm Farmer's Handbook written by NCSU Extension Specialist Rhonda Sherman.
Rhonda's book was released in late-2018 and is already considered a must-read among those who strive for a larger-scale vermicomposting operation.
What The Worm Farmer's Handbook Covers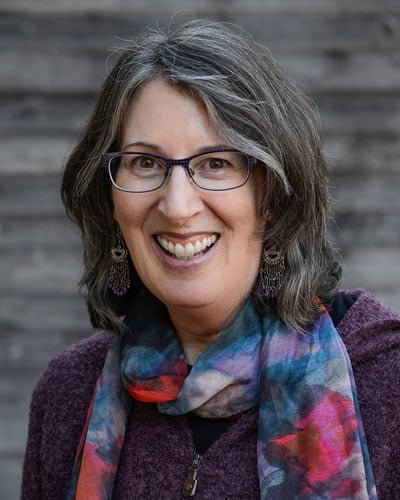 Although this book is written with the mid to larger-scale operator in mind, The Worm Farmer's Handbook is written well enough for the beginner to easily grasp. The Worm Farmer's Handbook is a practical guide to starting and operating a vermicomposting and vermiculture operation beyond the hobby level.
Drawing on interviews with dozens of mid- to large-scale operators around the world, Rhonda details how to
find the right production system
choose the right feedstock
avoid common pitfalls
find and grow markets for your products & more
Read the Manual of On Farm Vermicomposting and Vermiculture
The On Farm Manual of Vermicomposting is an extremely valuable free resource, detailing the various methods of vermicomposting, sources of feedstocks and bedding, efficacy of vermicompost and more.
Full of academic citation, familiarity with this work by Glenn Munroe of the Organic Agriculture Center of Canada is a must!
The Manual of On Farm Vermicomposting and Vermiculture covers the following topics:
The Basics of Working With Worms
An Overview of Vermicomposting Systems
On Farm Vermiculture
The Value of Vermicompost
Potential Income Diversification
If you consider yourelf a beginner but are also interested in exploring the potential for business opportunities, this is an excellent resource!
Blog Posts for the Beginning Vermicomposter
These blog posts will cover 101-level worm composting topics as well as help transition you into an expert vermicomposter!
If you have explored taking your vermicomposting beyond the hobby level, you have likely heard the terms "continuous flow through," or CFT vermicomposting bins. We worm people like our lingo and our terms can be a bit confusing, so this article will introduce you to...