Welcome to the Urban Worm Company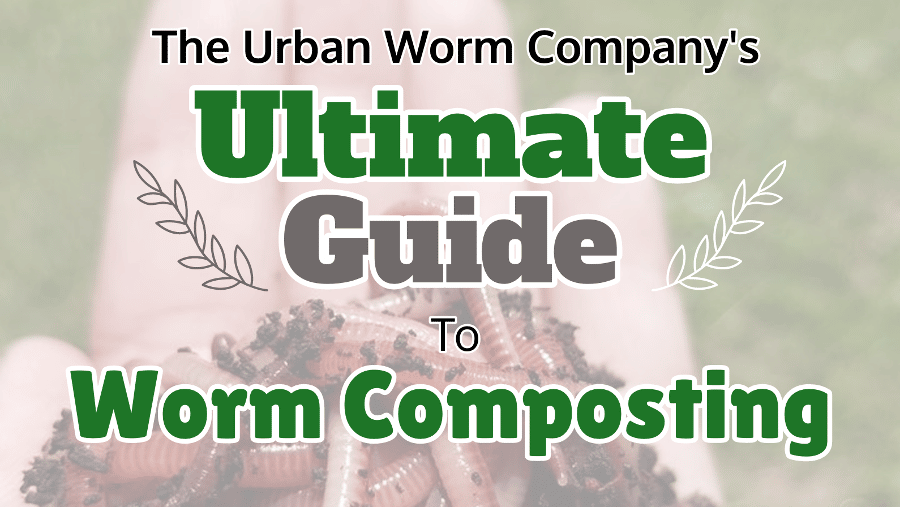 In Part I of this interview with Bentley Christie, he talked about his flagship website redwormcomposting.com and how a little innovation helped his physical business in an unexpected way.  Part II is all about the Worm Farming Alliance, the group Bentley founded to...
For Beginners
Download the Beginner's Guide and find a ton of 101-level resources to teach the basics of worm composting like how to start and maintain your worm bin with ease.
For Business
Check out the Urban Worm Company's list of can't miss business resources to help you scale beyond hobby level to a mid- to large-scale operation.
For Teachers
Download the Teacher's Guide to Vermicomposting & get discounts on the Urban Worm Bag! Bulk discounts available for school-wide programs
Urban Worm Bag, worms, books, vermicompost & bundled items.
Use the Urban Worm Calculator
Calculate the growth and financial of your worm population and worm castings. 
Join the Urban Worm Network
Find worm-related businesses and let other vermicomposters know where you are!
2-Day Hands On Conference
Hosted by the Arizona Worm Farm in Phoenix, AZ
January 13-14, 2022
Get Started With Vermicomposting at the Urban Worm Company
Search Urban Worm Content
Must Read Links
Interviews with Experts
What is Vermicomposting?
Vermicomposting is the consumption and decomposition of organic waste via an ecosystem of earthworms and microbes which produces a biologically-active soil amendment called worm castings.
Why Should You Vermicompost?
Vermicomposting at home, school, or office is the purest form of recycling, full-stop.
Food waste is by far the heaviest form of household waste, meaning it is the most costly in terms of carbon cost to truck it away.
And unlike recycling paper, plastic, or glass, you can do it at home.
Why Use a Continuous Flow Worm Bin?
A continuous flow worm bin like the Urban Worm Bag leverages the worms' tendency to remain in the upper few inches of their habitat.
In most DIY bins, this means disturbing the worms in order to tediously separate the worms from the worm castings.
The Urban Worm Bag's bottom opening allows for easy castings harvesting without disturbing the worm workers above.
Why Choose the Urban Worm Bag?
Because of innovative design and ridiculous customer service.
I am always striving to find ways to improve the vermicomposting process for beginners and the Urban Worm Bag does just that by making the harvesting process a breeze.
And I'm proud of the fact that the Urban Worm Company has a reputation for over-the-top customer service. Problem with your UWB? I'll send you a new one or come up with a solution that keeps you happy.

Urban Worm Bag 2.0
The Durable, Breathable, Simple Worm Composting Solution
"....exceeded my expectations"
"....exactly what I hoped for"
"I guarantee you'll be happy"
"....the worms are happy!"
greenandpurple, Amazon customer
"....leaps and bounds above the competition."
ChristoperE, Amazon customer
"...ideal for teachers...."
Discounted Bundled Items
Free shipping anywhere in the lower 48!
Accessory Bundle
2 Bricks Urban Worm Coco Coir™

2 Urban Worm Blankets

Urban Worm Thermometer

$56